Is this you, thinking of how to write a PMBOK® aligned Project Management Plan?
If you have been given responsibility for the new project, that's great news, but comes with an awful lot of work.
You will take a big step ahead by using PMBOK® aligned project management templates.
The project management templates offered on this website are suitable for students as well as for experienced project managers. Though, my interest is on the construction industry, these templates can be used for any project.
Why should you definitely download these project management templates?
If you have a project management plan to prepare, you have a large task on your to-do list.
The templates offered on this website will help you in your task and save you a lot of time and work for a very small price.
Would you like some FREE project management sample templates?
Your email address will not be passed on to third parties. It will only be used to send you a few samples today and in the next few days.
In this article you find information about…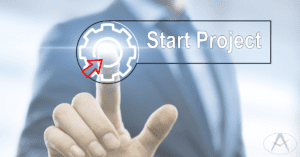 Do you have to write a project management plan?
1000 questions will flash through your mind…
What exactly is the expected outcome of this project?
What resources do I need and where do I get them from?
How long is this project going to take?
How much does it cost and how do I ensure to stay within the
budget
?
What resources do I need and where do I get them from?
There must be risks associated with this project, how do I manage the
What kind of reports are required and at what intervals?
Where do I get the material and services from?
Who else is involved in the project and what is his/her interest?
How do I ensure the right level of quality?
What do I do if things change?
How to track project and status?
Why do many project managers fail?
Have you ever been involved in a project that didn't go as planned? It doesn't feel good, right? Wasted time, wasted resources. It's pretty frustrating for everyone involved. This is why it is so important to have a comprehensive project management plan in place before your project gets going.
This guide will teach you how to create successful project management plan sucessfully.
A project management plan is a formal document that defines how a project should be carried out. It describes all different aspects of the project, among others including the scope, goals,
budget
, schedule, quality, and results of a project, and it is essential to keeping a project on track.
You write the project management plan during the project planning phase of the project life cycle, and it must be approved by the stakeholders before a project can move into the execution phase.
If you are new to any of these terms, this post on how to write a project management plan can help you. To make your life even easier, I offer you my comprehensive project management template set.
A project management plan is an essential tool for the success of any project. It is therefore very surprising that many project managers fail to create a complete project management plan. It can be assumed that the reason is that the project management plan is a very extensive document.
A project management plan is a detailed document that describes how to approach a project from start to finish. It provides step-by-step instructions on how to monitor, run, and complete a project successfully.
Such a project management plan describes the individual
phases of a project
and outlines the parties responsible for processing the tasks in each project phase. A project management plan can be compared to an advisory guide. It is used to measure progress in each project phase and to measure the progress of a project. It is also useful in making resource allocation decisions.
Don't worry, with the right tools, templates and a little help, it's not that difficult to develop a project management plan. A lot of work is already done for you and your weekends are yours again.
What is the definition of a project management plan?
PMI® Project Management Body of Knowledge (PMBOK)
A formal, approved document used to guide both project execution and project control. The primary uses of the project plan are to document planning assumptions and decisions, facilitate communication among project stakeholders, and document approved scope, cost, and schedule baselines. A project plan may be summarized or detailed.
PMI® Lexicon of Project Management Terms
The document that describes how the project will be executed, monitored and controlled, and closed.
A statement of how and when a project's objectives are to be achieved, by showing the major products, milestones, activities and resources required on the project.
10 steps to your project management plan
1. Discuss the project with the key stakeholders

Collect the stakeholder requirements and expectations, register and rate them. Conflicting requirements must be resolved before project execution can begin.

2. Create a scope document

After the requirements for the project and the desired results have been recorded, it is time to create a project scope document in which the individual project elements are listed. All elements must be described clearly, completely, and unambiguously. Divide the scope into easy-to-manage packages and further break them down into activities.

3. Create a detailed project schedule

Now that the scope of the project has been set, it is time to insert project information into a schedule. A Gantt chart is a practical tool that you can use to easily visualize the project timeline. It is an instrument that gives you a complete overview of the project progress, the scope of work, and the dependencies.

4. Define roles, responsibilities and resources

Resources are the people, equipment and material that are required to complete your project. Particular caution and care is required here. Delays in project execution are very often due to the fact that production rates and therefore the number of resources required are not adequately estimated. You also have to consider where you get the resources from, when you need them and, depending on the availability, when you have to order them. Describe this part with all the details in the project procurement plan.

5. Prepare the project budget

Now that you know exactly what to do, how long it will take and which and how many resources you need, you can now create a cost plan relatively easily. Provide a certain contingency and present it separately.

6. Define and describe the communications process

McKinsey says employees spend almost 20% of their time looking for and collecting information. In addition, inefficient communication and collaboration are two of the main causes of stress at work. If stakeholders and employees have to constantly search through series of emails or constantly ask for updates, they become frustrated and their motivation drops. It is therefore extremely important to collect all data and information in a controlled environment, where they are easily accessible and can be kept up to date. In addition, to maintain a good relationship, it is essential to agree on report content and deadlines and to adhere strictly.

7. Develop a project quality management plan

Develop strategies to ensure the quality of both the end product and all individual processes for manufacturing the product. Also describe how you intend to constantly improve the processes.

8. Perform a risk assessment

Go through all the previous points again and evaluate with your team what could go wrong. Think about how likely a risk is and what the impact on the schedule, costs and project product could be. Develop strategies for dealing with each individual risk.

9. Develop monitor and control strategy

Go back to each of the above and describe how you want to monitor and control each plan.

10. Obtain approval

Now that your plan is complete, let your project sponsor approve it and authorize you to carry out the project.
Project plan versus project management plan
The terms project plan and project management plan are often used interchangeably.
PMI
®
makes no distinction between the two plans. However, there is a difference between a project plan and a project management plan.
The project plan is essentially about what to do, while the project management plan is more about how.
While the project management plan contains the above-described components, the project plan mostly revolves around the schedule. In the schedule, the individual activities to be carried out are precisely listed in the exact order of their execution.
For a construction project, this can quickly include several thousand entries. Usually, it is created with the help of professional software such as
Oracle Primavera
. Even if many projects have an extra planner that operates, updates, and monitors the software, I can only warmly recommend every project manager familiarize themselves with the software and its extensive features.
Project management plan template set
Over the years I have been granted to lead various projects as a project manager. As a result, I wrote a couple of project management plans. To be fair, of course, I have to admit that the project manager usually doesn't do this alone. Although he is primarily responsible, he uses the help of specialists from various departments for the individual parts.
In the beginning, it is mostly about what needs to be added and who is creating which part. A good set of templates is extremely helpful here. On the one hand, it defines the content and structure, on the other hand, it usually has a consistent format. This gives the finished plan a professional appearance.
My templates are a selection of individual documents that are combined in an overall package. Not only do you get an all-around carefree package, but you can also pass the individual parts on to the specialist departments so that they can create these parts.
Of course, you can also find free templates for the individual parts, but a big advantage of my project management template set is that all parts are coordinated with each other. This is guaranteed to save you and your colleagues a few weekends of work.
2750+
Downloads
20+
Years experience with large projects
40+
Practice-oriented templates at your disposal
60
Days unconditional money back guarantee
Were these people all wrong?
Why don't you form your own opinion about this template set risk-free?
Love it, hate it, like it…
What do buyers say about the template set?
Fast and easy to use
I quickly needed a complete project management template package for a new project that is about to start. I found exactly what I needed on this website. All individual templates are coordinated with each other and have a consistent design. This is a big advantage. I've tried getting free templates before but they weren't that complete, from different sources and therefore inconsistent design. I am absolutely satisfied with what I got for my money and saved a lot of time and work as promised. Thank you, keep it up.
Very decent work, complete, good support, amazingly cheap
I have to admit that I struggled with myself whether or not I should spend money on something that you can apparently get for free elsewhere.
In the end I decided to buy and I don't regret it. The set is very complete and all templates are well geared for each other. Templates are very easy to use and I received uncomplicated support quickly. I ordered a few additional project-specific custom made templates, which I received very quickly and which were just as easy to use.
Possibly I could have found and used free templates, but they would probably be less geared to each other, less or no support and from different sources. The associated additional effort on my part would have cost me a few extra hours of work, so I am more than happy with the price paid.
Absolutely recommendable!
Response from World of Project Management
Dear Steve,
Thank you for your trust, business and of course for your very positive comment. It gives me motivation to improve my templates further, to add more templates and of course I am still available for support at any time.
Best regards,
Marc
These templates got me started and actually increased my productivity
I haven't regretted buying your templates a couple of weeks ago.
There are similarly priced packages on the market that contain more documents. However, after taking a closer look, I realized that the other packages often contain many documents twice that only differ in design. After some online research, I found a couple of worldwide projects you managed, so I was sure that, by buying your templates, I would benefit from your many years of experience too.
I am completely happy with my templates and can absolutely recommend them.
Response from World of Project Management
Thank you for your positive feedback. I'm glad that I could help.
BR,
Marc
Very helpful, good value for money
These templates allowed me and my team to create high-quality project plans in much less time than ususual. Well worth the small amount of money.
Thanks you very much for the help!
Consider a free version for students please
Response from World of Project Management
I am glad that you are satisfied.
BR,
Marc
Optimizing every area of your project!
From scope to costs, resources, scheduling and risks to stakeholder engagement and more. You will find everything you need in the
template set
.
If you need more help or individual templates, click this link to
contact me
.
Do you already have good project management templates?
Yes? Good for you.
Otherwise stop hesitating, get the project management template set at a 10% discount risk free (60 days money refund) and get to work. Otherwise, you will never finish your project.