Top-ranking Dubai officials have given the green light to the Dubai Strategic Plan 2030, a new roadmap for Dubai's innovation-driven growth in the current decade.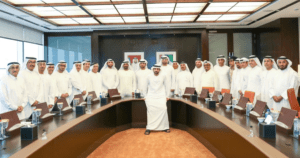 The General Secretariat Of The Executive Council - Government of Dubai
The Executive Council of Dubai, chaired by Crown Prince Sheikh Hamdan bin Mohammed bin Rashid Al Maktoum, backed the plan to "create the framework for fresh projects and initiatives that will consolidate the emirate's sustainable development and its global leadership in various sectors", a statement said.
The task-force in charge of developing the plan includes 44 representatives of government and semi-government entities, which will work as one team under the Government of Dubai.
Let the good news keep coming. I am extremely positive and excited to live in Dubai.
Read original article on Arabian Business.
Related Posts: