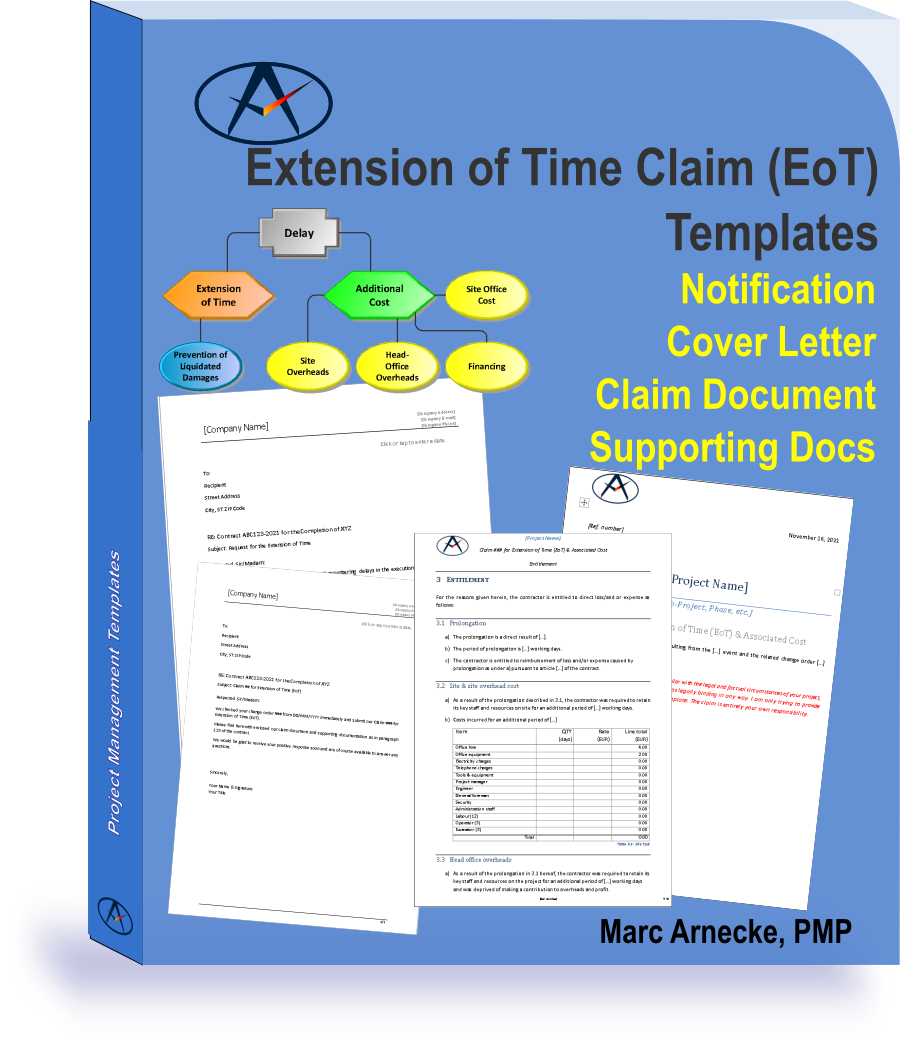 Read more about the EoT Claim Template Set...
Disruptions and prolongations are very common in many projects for a variety of reasons. It is important that you react to such events in a timely manner as stipulated in the contract. This can be a lot of work. These templates will help you and make your work much easier.
This professional set of templates is available for you in under 3 minutes and is only a few mouse clicks away.
Name:

Extension of Time (EoT) and Associated Cost


Description:

Easy to use template set for project management beginners and experienced project managers. These specific claim templates have been created since 2015 and continuously improved. All templates are fully editable with MS Word, MS Excel or with open office solutions such as OfficeLibre and others.

Author:

Marc Arnecke, PMP

Created:

07/08/2015

Last updated:

14/11/2021

Price:

19.99 USD

File type:

MS Word and MS Excel file(s) packed in a ZIP-archive. All files are fully editable.
Content of the EoT Claim Template Set
With this template set you get all of the below:
Change request (notification letter)
Claim cover letter
Claim document
Supporting document index
60 Days Easy Return Policy - 100% Refund
2750+ project managers are using my templates already. However, if you don't like my templates, you have 60 days to claim your money back. All you need to do is to click the refund link in your order confirmation. Instant refund, no questions asked!
Please check our Refund Policy!
All our products are delivered digitally via e-mail. You will receive a product key and a download link within 1-3 minutes, no matter what time of the day it is.
If you cannot find your email within 3 minutes, please also check your spam folder. If the email landed there, please just move it to your inbox or mark it as "not spam".
If you did not find your email even after 15 minutes, please contact me. Important: please write me from the same email address as used during the ordering process and state your name as filled in the order form. This is important for finding your order in the system.
Contact me for support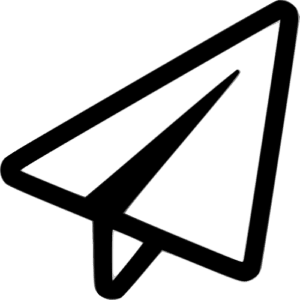 Stop Wasting Your Time and Stop Doing Unnecessary Work!
Get the template set now at a special price, as long as the offer is still valid.
Leave Your Own Review
Love it, like it, or hate it?