The Purpose of a Project Management Office - here are the most important points:
Setting up a project management office is a great way to target and troubleshoot problems, weaknesses, and poor performance that affect your business.
A project management office establishes repeatable and well-organized processes in project management and thus brings more security and control into project work.
PMOs support the collection and provision of quality data that enable accurate planning and forecasting and well-founded decisions. It also makes a significant contribution to cost efficiency and optimal budget planning.
And finally, a project management office improves the selection of projects and ensures long-term competitive advantages.
TOC
Read in this article about the project management office purpose.
This article is part of a small series. Please also read:
The numerous advantages of a PMO
"How would an organization benefit from setting up a project management office?" From the management's point of view, this is a relevant question. If you've studied the subject, you already know that project management offices (PMOs) are used to streamline project activities across the organization. However, a link between the work of a PMO and visible and measurable increases in organization value or business results is not quite as obvious. However, you want to achieve exactly these positive results by setting up a project management office with a well-defined purpose.
Below is a summary of the key benefits of having a project management office in the organization.
1. A PMO solves problems and fixes weaknesses
A project management office is often set up in response to specific problems, questions, weaknesses, or performance deficits that an organization wants and needs to address. A well defined purpose of a project management office increases its success probability tremendously.
For example, a critical problem for many organizations is the waste of energy on tasks that do not generate any added value. This applies to up to 90% of the entire project work. This results in great potential for increasing productivity in project processing. The problem that numerous tasks in projects do not generate any added value - in other words, that resources are not tied up productively - can be attributed to the fact that it is often not formally regulated how information can be centralized and distributed. An efficient solution for this is the consolidation of all project-related information in a central repository. This creates the proverbial "a source of truth". In addition, the data can be called up permanently and its integrity is guaranteed. With one storage location for all project data, you no longer have to waste time looking for information. There are no more scattered Excel spreadsheets. Everything your organization needs to track and control its projects is available at the push of a button and is always up-to-date. Overall, a PMO, equipped with the necessary capabilities, can reduce the time project managers spend on non-productive tasks by up to 25%. The resulting capacity can be used by your teams for higher-quality work.
Another widespread problem is, for example, a high proportion of projects that do not generate the expected benefit. The causes for this range from a non-ideal selection process for projects to poor project implementation. Excessive project durations are also a possible cause. They tie up important resources over extended periods and delay the completion of new products and services.
The project management office needs to resolve these persistent and stressful problems and prevent them from slowing businesses down and affecting their performance.
By reviewing and, if necessary, optimizing processes and working methods, as well as better structured approaches and more efficient tools and best practices, PMOs can remedy specific weaknesses in their organizations.
2. A project management office creates more control
Project management offices aim to develop and implement standard processes for their area of ​​work to standardize the working methods of project teams. These standards can span the full range of project-related activities and tasks: data collection, reporting, project tracking, and inter-team communication. A typical example of this is milestones in projects: Left alone project managers will most likely define different milestones to plan, track and control their various projects. They may also use different names or the same terms with different meanings. This can lead to misunderstandings that harm projects.
If a PMO comprehensively standardizes methods and working methods and commits all project teams to a common language, you can be sure that no deviations or breaks in communication will hinder your project management. Your project management office will be able to keep an eye on and monitor the implementation and the accompanying activities in any case. This ensures that everything remains under control and that every team member processes their tasks in the specified time, that best practices are adhered to in all projects and that the projects achieve their goals.
Project management offices also establish a management structure for project management that defines clear responsibilities and defines who is responsible for what. This enables unexpected problems or events to be resolved more quickly using a clearly defined chain of instructions. In short: With a PMO you can be sure that the processing of projects in your company is running like clockwork. Employees are always aware of their tasks and the ways to work on them. And they know how to solve or escalate minor or major problems, who makes decisions, etc.
3. A project management office ensures improved efficiency
One of the greatest assets of a project management office is its positive impact on your organization's results.
Cost savings
The PMO significantly increases productivity by automating the compilation of dashboards and reports, the recording of working times, complete project monitoring, and other simple but extensive activities and tasks that generate little added value. Investments by companies in productive resources will thus become more profitable. Efficiency increases in the allocation of resources promise improved profit. Most PMOs address this issue as well. A project management office will standardize the processes and tools for resource and capacity management. In this way, organizations can better predict capacity requirements for all teams and projects and avoid conflicts when using important resources.
Increased competitiveness
The fine-tuning of the resource management prevents too high or too little utilization of important employees and strengthens the overall productivity. It also shortens project duration. Your project management office helps ensure that the right employees with the right skills for the most important projects are available and are working on them with the highest possible capacity. Ultimately, this enables your organization to compete better: Delays in projects and tasks are reduced and the shorter time-to-market has a positive effect on finances, but also the satisfaction of your clients and your position in the market.
Improved adherence to budgets
With more transparency, planning, and control over all aspects of your projects, project budgets can also be adhered to better. Project management offices implement standardized processes and tools that support more accurate cost estimates and monitoring and consequently more realistic budgets for projects and portfolios can be drawn up. Such tools also warn of problems that may arise at a later point in time, indicate which adjustments are necessary, and enable early responses. That is much more economical than solving problems in the short term that are only recognized at the last moment.
With its investments in PMOs and the tools it needs to operate it, your organization will achieve cost savings, productivity gains, increased sales through increased competitiveness, and improvements in adherence to budgets, all in all, measurable added value.
4. A project management office facilitates access to data and information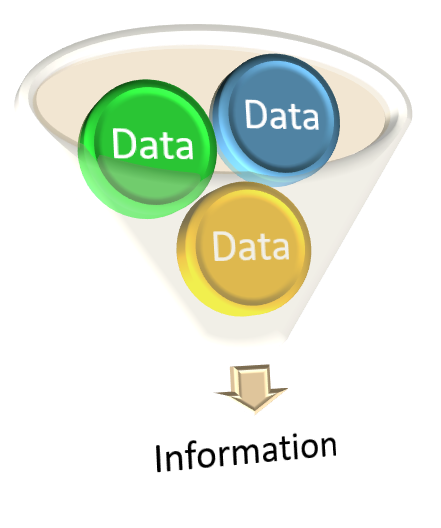 More transparency
Many organizations and their managers suffer from a lack of data and information transparency and unreliable reports. Without the right processes and tools, data collection, generation, and distribution of reports becomes tedious and time-consuming and blocks a large portion of the capacity of project management teams. In addition, manually created reports are not always up-to-date and precise and can be structured very differently. After all, each project manager uses the project management templates, tools, and representations of his/her choice and puts various information in the foreground. Ultimately, reports created by different project managers are often not comparable.
A project management office will ensure that all available data is centralized, consolidated, and automatically updated in real-time in a single repository. This gives the organization a comprehensive overview of all projects and portfolios. Thanks to this visibility of the data and information, PMOs can support higher management with complete and clear information on all aspects of project processing. The data can be processed or exported directly from the storage. This enables reports to be generated automatically and saves valuable time for project managers. Decision-makers receive consistent and standardized reports with appealing and convincing visualizations that make it easier to absorb the information.
Valuable insights
To a certain extent, the PMO is responsible for overseeing the data and information. Supported by professional tools and templates, it guarantees the quality, accuracy, and topicality of the data that is processed and information provided in reports. Digital systems consolidate the information and rule out discrepancies. You store them securely, centralized, and guarantee their integrity. With more accurate data and information for planning and resources, schedules, and budgets, and with detailed analysis, organizations can make optimal decisions. Automatically generated insights in which this data is related to each other create an even better basis for decision-making.
Better forecasts
Simulations that can be carried out based on this data and information enable more precise forecasts and planning. With their professional tools and templates, project management offices can run through numerous what-if scenarios and thus simulate the influence of every conceivable decision on schedules, resources, budgets, milestones, etc. This helps companies to optimally control projects and, if necessary, to readjust them during implementation. Ultimately, this increases the success rates of the projects and their chances of achieving all of the goals set.
5. With a project management office you make your organization fit for the future
And last but not least, the advantages of a PMO include greater agility, better alignment of projects with corporate strategy, and the ability to take advantage of new opportunities.
A project management office helps solve a crucial task: the selection of projects to be implemented. Projects must support an organization's strategy to add value. If the organization's goals are not clearly defined during the selection process, they will often not be in line with the strategy. Problems of this kind when selecting a project often lead to a loss of productivity or failure of the project.
Since all organizations strive to do more with less, they rely on their project management offices and their careful selection of which projects to complete and when. The PMOs ensure that the scarce resources are allocated to the most valuable or critical projects for the organization. You take over the demand management and prioritize the various initiatives. And they ensure that the projects are in line with corporate strategy and achieve strategic benefits. The aim is to increase the number of projects that add value and reduce the number of those that can be seen as failures.
By initiating and implementing important, strategic projects, your project management office supports change in your organization and makes a significant contribution to positive results. It promotes significant developments such as profitable growth and long-term competitiveness. According to Gartner, 82% of CEOs are now pursuing digital transformation and management initiatives. In 2018, that percentage was 62%.
A PMO provides the basis for more intelligent decisions and thus makes an invaluable contribution to managing organizations in times of difficulty.
A project management office is a real value driver and is therefore much more than just a function for controlling projects. It is remarkable how many different areas of the organization benefit from it. To use the full potential of your PMO, however, it must meet the specific requirements of your organization. Each PMO has its mandate and area of responsibility and each fulfills its tasks in an individually. Accordingly, you should make sure that you carefully understand the requirements and expectations of your organization and design your PMO in such a way that it supports the development of your organization in the best possible way.